ABOUT Condor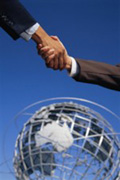 About Condor security & electrical is a specialist provider of complete electrical, communications and integrated security solutions, with services customised to meet all our client needs.
Condor security & electrical is an innovator in the design and development of truly complete communications and integrated front-end control security systems.
With more than 40 years hands-on industry experience, our expertise extends to all aspects of electrical, automation, electronic security, data communication and our dedicated, fully-qualified and accredited technical and engineering staff install and implement systems to the highest world standards.