INTERCOMS SYSTEMS
Are you building a new home or office, renovating or adding an extension?
Then having an Intercom system installed throughout the home, can add value to your property and also provide comfort and security.
Whether it's a basic Front door answering system, or a complete Integrated Intercom throughout an apartment block, we can design a system to suit your needs.
Careful consideration needs to be given to your home or office in the building stage, so that the appropriate cabling can be run before the walls are plastered.
Your Intercom system should be designed around your lifestyle. Some installations only require monitoring to the front door, such as small homes and units.
Other projects are much more comprehensive with stations in every room, monitoring of baby nursery and music piped throughout the home.
Video monitoring of the front door can also be combined with audio, you can also keep an eye on your children near the pool or backyard.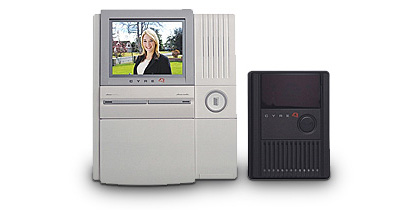 Unlock Front Door
The system types available include:
Front Door Audio Only
Usually consists of one Front door station and one Room station typically installed in the Kitchen area.
Front Door Video Intercom
This system is suited to small homes, townhouses units etc, and consists of a Video/intercom station at the front door and a Monitor handset inside.
These systems can also have multiple internal Handsets, can open the front door lock, or control the front gate.
Mini Intercom System
As the name suggests, this system consists of a Front door station and two or three room stations positioned around the home.
Ideal for answering the front door, and monitoring the baby's room.
Master Intercom System
This system is suitable for Medium to Large homes and town houses, which usually comprises a Front door station, Multiple room stations with advanced features, and a Master station in the Kitchen with Music facility.
The Options available with these larger systems include AM/FM radio, CD Music input, Video monitor display's and door/gate release.
The Intercom Systems available include:
Video Intercoms
Aiphone Black & White
Aiphone Colour
D-Vice (Video Memory)
Audio only intercoms. Apartment style/combination
Bticino
Aiphone IE series
Multi room intercom with music system
Deltacom
Deltacom GF series
Mini Intercoms
Panacom